About the Credit Card Broker Affiliate Program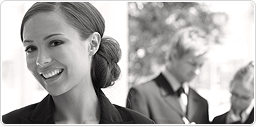 CreditCardBroker.com offers business development and online marketing solutions for both independent affiliate publishers and advertisers. With our credit card affiliate program, our affiliate publisher's make money selling credit cards, merchant accounts, and other financial products. Advertisers benefit from our affiliate program network exposure.
Why Partner With Us?
That's an easy question to answer. We specialize in marketing credit card offers, loans, credit reports, and merchant accounts. We provide a wide variety of credit card offers and merchant account programs to market for both consumers and businesses. We offer competitive affiliate payouts, superior customer service, and its FREE to join!